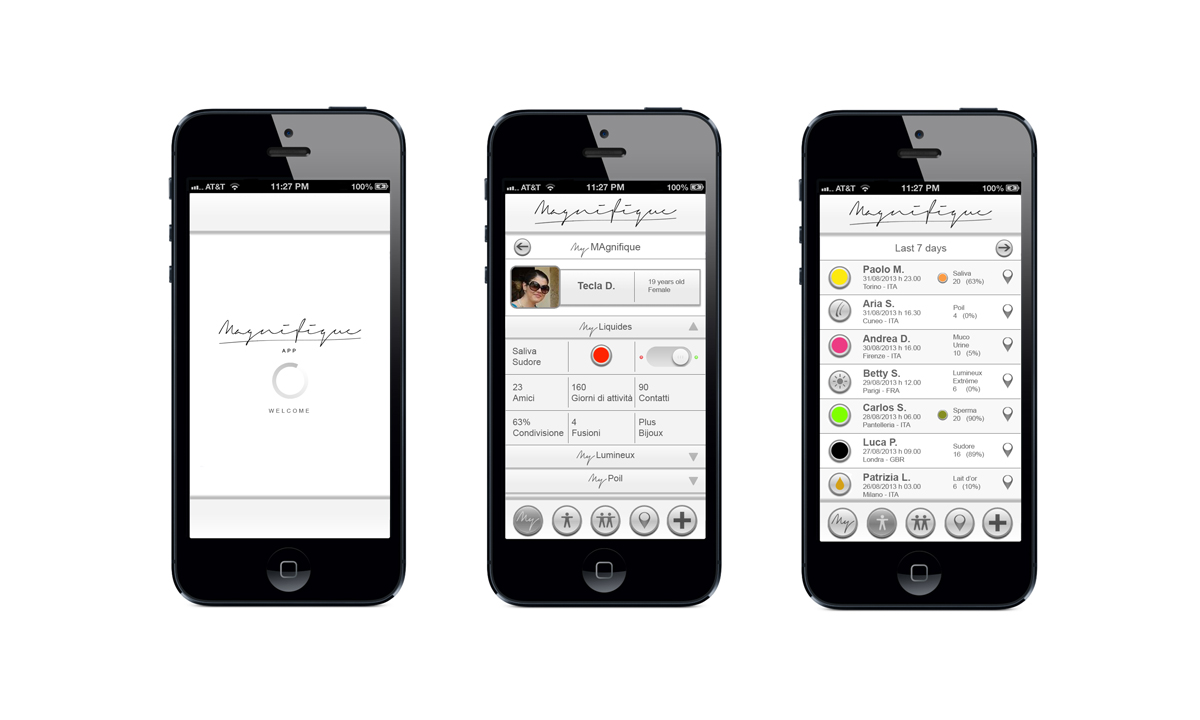 MAgnifique App represents a unique chance to allow you to better know yourselves and realize what you feel: an application necessary to those who want to share their story and look for new chances to feel emotions.
An emotional and intuitive, elegant app where to create a profile with your information and thanks to which you can monitor every activity produced by the interaction between MAgnifiques and your body.
Check recent activities, the products'types with which you've interacted, and check the melting point with their bearers. A romantic encounter can lead to a different liquid fusion and thus make new and beautiful shades that your app will archive to remember you the colour obtained from such an intense moment.
An afternoon at the park lying in the sun with a friend can become a moment to generate clean and natural energy.
An evening like many others can magically enlighten, thanks to an unexpected visit. If you look for people like you, not loving to hide heir feelings, log-in* and choose the fusion type you look for: coloured, energetic or lightning.
The app will signal you how many people in your area are ready to give life to new moments to remember. Give yourselves the chance of experiencing new encounters and don't be frightened to share you potentialities with other bearers: what you generate will be unique and special and become a content to be shared with the people you love in every moment and everywhere you are.
* Data transmission fares could be applied, please check connection costs and data-flow speed with your provider.